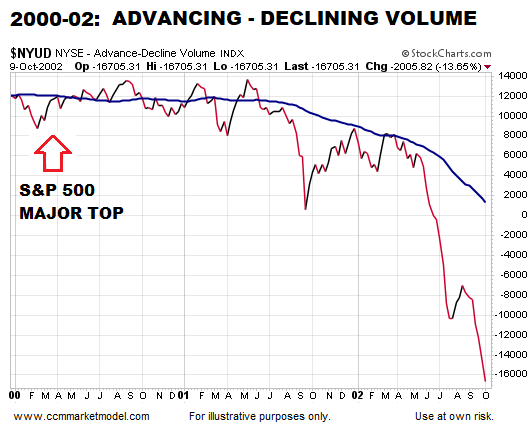 By looking at previous bear markets we can get an idea about how advance/decline volume behaves in bear markets. ~Tim McMahon, editor The Message from Up/Down Volume The Dot-Com Bust Bear Market When the S&P 500 reached a bull/bear tipping point in March 2000, NYSE Advancing - Declining Volume was already waving yellow flags. As shown in the chart below, $NYUD was hugging its 50-week moving average and the 50-week was rolling over in a bearish manner. 2008 Financial Crisis Bear Market A similar and ominous rollover look occurred … [Read More...]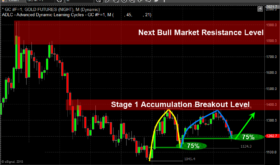 From 2017 until now the Gold chart shows another 75% price retracement from recent highs once again.  This second 75% retracement could be a massive bottom formation setting up in Gold and could be a huge "wash-out" low price.  We believe this unique retracement is indicative of a massive price breakout over the next year or so as the price of gold is forming what Stan Weinstein calls a Stage 1 Accumulation.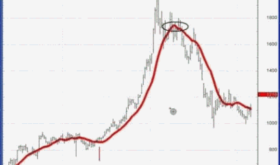 The "moving average" is a technical indicator of market strength which has stood the test of time.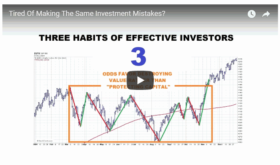 With busy lives and a constant barrage of new information, many investors have a somewhat limited view of history from a financial markets/economic/political perspective.  Albert Einstein reminds us of the benefits of taking a step back to review the bigger picture in a longer-term historical context:
"Somebody who only reads newspapers and at best books of contemporary authors looks to me like an extremely nearsighted person who scorns eyeglasses. He is completely dependent on the prejudices and fashions of his times, since he never gets to see or hear anything else." Albert Einstein
Pictures Are Worth A Thousand Words When investors are confident about future economic outcomes, they tend to prefer growth-oriented XLY (consumer discretionary) over defensive-oriented XLP (consumer staples).  The 2002-2009 chart below shows the … [Read More...]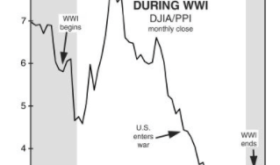 The following article was originally published by Elliott Wave International under the title Is War "Hell" for the stock market?  And it looks at the stock market performance during various wars and also during times of peace to see if there is a … [Read More...]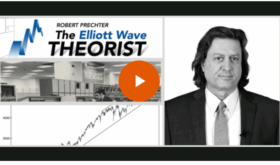 The NASDAQ index was launched in 1971 as the world's first electronic stock market. With $7 Trillion in market capitalization it has grown to become the second largest market behind the NYSE. The NASDAQ has been in an upward sloping channel since … [Read More...]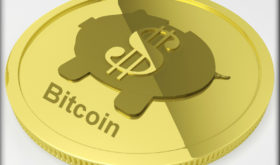 By Elliott Wave International "Wild" only begins to describe Bitcoin's price action. Less than 12 months ago, it traded as low as $1,200. By early December, it hit a high of $19,891 -- on the CBOE, Bitcoin futures topped $20,000. Side note: Who … [Read More...]