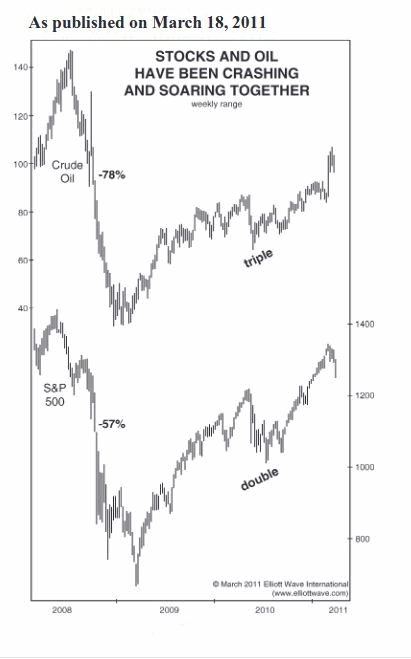 It makes sense that falling oil prices would be good for stocks, after all it should lower company's cost for energy and therefore increase profitability. However, in October 2018 both Oil prices and Stock prices fell simultaneously. So, "What's Up with that?" In today's post the Editors at Elliott Wave International will look at the relationship between Oil and Stocks. ~Tim McMahon, editor. How NOT to Be Among the MANY Investors Fooled by This Market Myth By Elliott Wave International October included a market phenomenon that left many economists and commentators scratching their heads. US stocks and oil prices both dropped simultaneously. In fact, it was the worst month for oil in 2 years and the worst month for S&P 500 in over 7 years. What was the "phenomenon"? Well, conventional wisdom says that rising oil prices are bearish for stocks. So, how could falling oil prices also be bearish for stocks? In Chapter 2 of his seminal book, The Socionomic Theory of Finance, … [Read More...]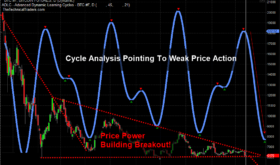 Recent market turmoil across the global stock markets has refocused investors on the concerns of global economics, trade, and geopolitical issues – away from cryptocurrencies.  The biggest, Bitcoin, has been under extended pricing pressure recently and our research team believes Bitcoin will breach the $6000 level to the downside fairly quickly as extended global market downtrends continue.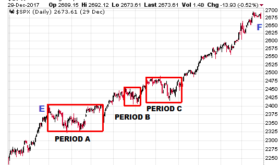 Nobody likes minus signs and red screens, which create a feeling of being out of control. While hitting a sell button can make us feel like we are back in control, it often leads to overtrading and disappointing returns.
By looking at previous bear markets we can get an idea about how advance/decline volume behaves in bear markets. When the S&P 500 reached a bull/bear tipping point in March 2000, NYSE Advancing – Declining Volume was already waving yellow flags. As shown in the chart below, $NYUD was hugging its 50-week moving average and the 50-week was rolling over in a bearish manner.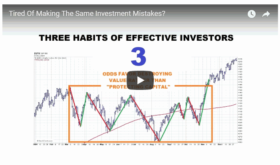 The Longer A Market Goes Sideways With busy lives and a constant barrage of new information, many investors have a somewhat limited view of history from a financial markets/economic/political perspective.  Albert Einstein reminds us of the benefits … [Read More...]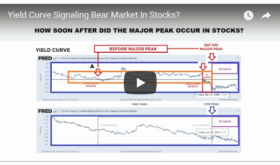 According to numerous articles written in the last six months, a flattening yield curve nearing the zero boundary is a major red flag for stocks and the economy. Data this Week Looks Strong Monday's ISM Manufacturing data landed in a "strong and … [Read More...]
Pictures Are Worth A Thousand Words When investors are confident about future economic outcomes, they tend to prefer growth-oriented XLY (consumer discretionary) over defensive-oriented XLP (consumer staples).  The 2002-2009 chart below shows the … [Read More...]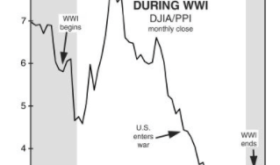 The following article was originally published by Elliott Wave International under the title Is War "Hell" for the stock market?  And it looks at the stock market performance during various wars and also during times of peace to see if there is a … [Read More...]