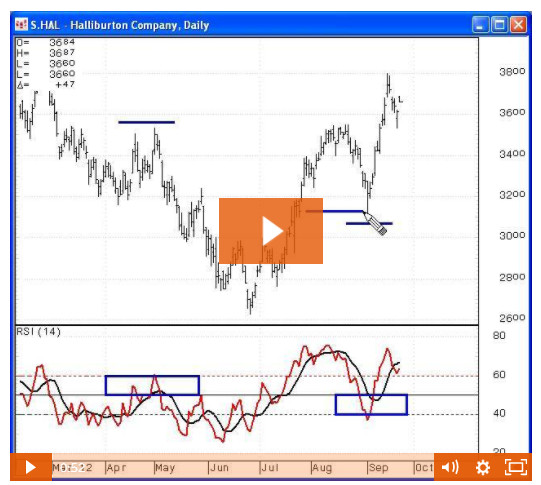 Two of the most commonly used technical indicators of momentum in trading are the Moving Average Convergence Divergence, or MACD, and the Relative Strength Index (RSI). Today Jeffrey Kennedy is going to be looking at RSI. It was developed by legendary trader J. Welles Wilder. The RSI was first published in Wilder's 1978 book, New Concepts in Technical Trading Systems. RSI is a "momentum oscillator". As the price of a security rises, price momentum increases. The faster the security rises (the greater the period-over-period price change), the larger the increase in momentum. The RSI computes momentum as the ratio of higher closes to lower closes: stocks which have had more or stronger positive changes have a higher RSI than stocks which have had more or stronger negative changes. Once this rise begins to slow, momentum will also slow. Our NYSE ROC chart is a type of Momentum chart (but not an Oscillator). Unlike our NYSE and NASDAQ ROC the RSI oscillates between zero and 100. … [Read More...]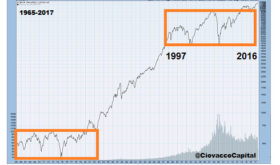 In the following article Chris Ciovacco of Ciovacco Capital Management takes a look at the big picture of the stock market. It is very possible the stock market's behavior between 2016 and 2034 will be significantly different from its behavior between 1997 and 2015. Therefore, our approach to the markets needs to be flexible enough to handle the possibility of much stronger and sustained trends than what we have seen in our investment lifetimes.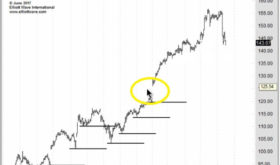 On June 29, the Apple iPhone turned 10 years old. But, for many, the mood surrounding the milestone was less than celebratory. Reason being, in June alone, Apple Inc. (AAPL) plunged 6% to two-month lows amidst a broad-scale bruising of the global tech sector.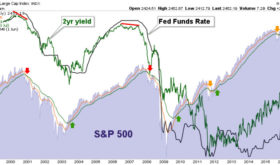 In the following article by Gary Tanashian of Notes from the Rabbit Hole which he refers to as "NFTRH" Gary looks at the 12 month and 30 month S&P 500 cycle, FED Funds and his proprietary Gold "Macrocosm picture" which includes looking at Gold in various currencies. This is important because since gold is an international commodity, if an individual currency is falling it could appear that gold is rising and if a currency is rising (against other currencies) it could appear that gold is falling. So we need to look at gold in terms of a variety of currencies to eliminate the currency exchange issue and determine what gold itself is actually doing rather than gold versus an individual currency.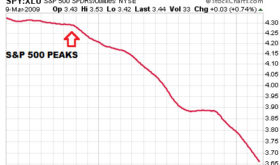 In good times for the market "growth" stocks, the NASDAQ and higher risk assets outperform "safe" stocks like the S&P 500. This is commonly referred to as "Risk-On". But as the market becomes more cautious and participants are more concerned … [Read More...]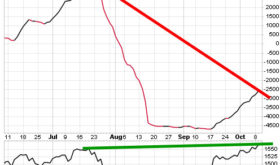 Bad Breadth Can Foreshadow Bear Markets Market breadth speaks to the number of stocks participating in an advance. Strong market breadth means a high percentage of stocks are making new highs as the major indexes make new highs. Strong breadth … [Read More...]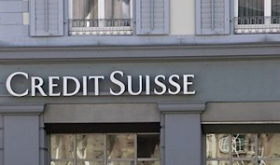 Political uncertainty and geopolitical risks have kept wealthy investors out of the stock market's rally of new highs. "Now's the time for them to jump back in and take advantage of the gains still to be made", say the people looking after their … [Read More...]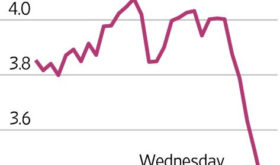 Originally hedge funds were designed to make modest gains during bull or bear markets but today they are often weighted to make substantial gains during down markets but what happens if the fund is weighted toward the downside and the market rallies … [Read More...]