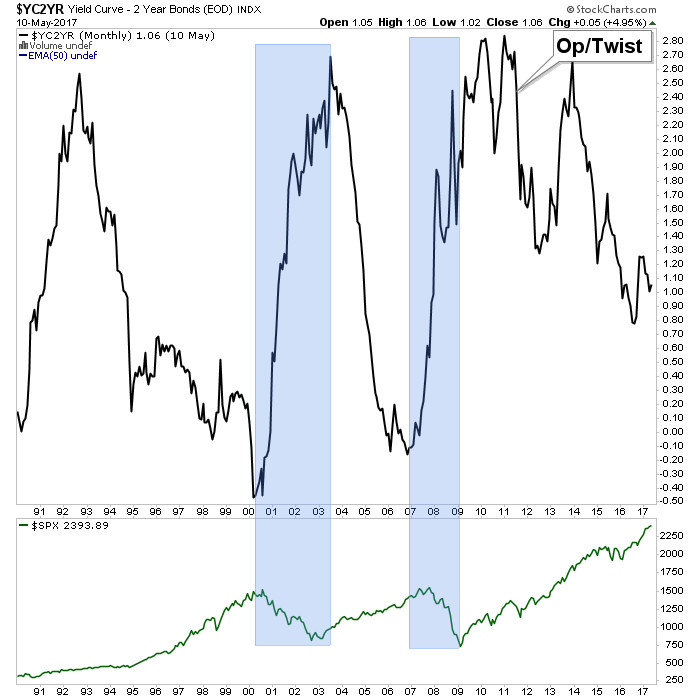 The following article was written by Gary Tanashian editor of  Notes From The Rabbit Hole (NFTRH) it originally appeared here and is reprinted by permission. In it Gary looks at the current "Dysfunctional Market",  the FED manipulation called "Operation Twist", that caused the dysfunction in the first place,  along with Gold, Silver, inflation and deflation. I like his quote about the effects of inflation, "Funny money on the run... is not discriminating money. It seeks assets… period." In other words, when the FED pumps up the money supply that money has to go somewhere, and it is looking for hard assets. So it might pump up Gold, Silver or other precious metals, but it also might pump up the stock market. And he holds that that is the primary reason why the stock market has risen since 2011.  ~ Tim McMahon, editor A LOOK AT THE SILVER/GOLD RATIO, INFLATION/DEFLATION AND THE YIELD CURVE An email from a reader calling me out on trying to make too many correlations in a … [Read More...]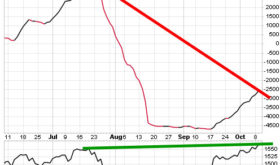 April 27, 2017 By Chris Ciovacco Leave a Comment
Bad Breadth Can Foreshadow Bear Markets Market breadth speaks to the number of stocks participating in an advance. Strong market breadth means a high percentage of stocks are making new highs as the major indexes make new highs. Strong breadth … [Read More...]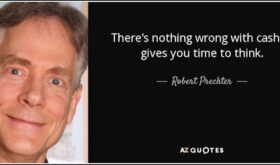 April 21, 2017 By Elliott Wave International Leave a Comment
By Elliott Wave International Avi Gilburt of ElliottWaveTrader.net conducted the following interview with Bob Prechter recently. We thought you'd like to see it. ~ Tim McMahon, editor. ********* 1. How did you come across Elliott wave … [Read More...]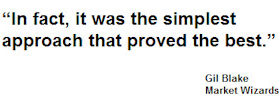 April 17, 2017 By Chris Ciovacco Leave a Comment
A Normal Pullback? It is normal and to be expected for bullish trends to experience pullbacks or retracements. Typically, a healthy trend will see counter-trend moves that remain above the three major Fibonacci retracement levels shown below. As … [Read More...]
The US is back in the driver seat again as a sustained and growing economic powerhouse – the Trump Economy. Since the November 2016 elections, the US economic data and outlook have been driving investment in US equities as well as select foreign investment opportunities. The reduction in regulations and business friendly Trump administration seems to have unleashed the hoard of cash and opportunity of the past 7+ years. US and foreign business are, again, "wheeling and dealing" with the intent of generating greater profits and more opportunities.

Only Three Other Occurrences Since 2002
The True Strength Index (TSI) is a momentum oscillator based on a double smoothing of price changes. As shown in the monthly S&P 500 graph below, a positive momentum crossover (black moves above red) has only occurred four times since 2002. In the three previous cases, the S&P 500 rallied for a long period of time after the crossover; the average gain was 52%.

Silver investments have a sketchy past. Recently, it came to light that from 2007 to 2013 major players like JP Morgan Chase and HSBC, had been manipulating the price of silver. But that is not the first time the price of silver was manipulated. Beginning in the early 1970s, the Hunt brothers, Nelson, William and Lamar began accumulating large amounts of silver. Until his dying day in 2014, Nelson Bunker Hunt, who had once been the world's wealthiest man, denied that he and his brothers had plotted to corner the global silver market. Whether they initially intended to "corner the market" or just believed in the ability of silver to protect against double-digit inflation is uncertain but by 1979, they had nearly cornered the global silver market.
In 1979, the brothers had made a profit of from $2 to $4 billion in silver speculation, with estimated silver holdings of 100 million troy ounces (3,100,000 kg). Because the Hunt brothers held the majority of the available above ground supply, silver prices soared from $11 an ounce in September 1979 to $50 an ounce in January 1980. However, like all bubbles this one popped as well, (in this case with the possible help of the government due to the difficulties caused by the lack of supply of silver) with prices falling back to $11 by March 1980. Eventually the Hunt brothers were forced to file for bankruptcy due to lawsuits related to their trading activities. Some see the endearingly eccentric Texans as the victims of overstepping regulators and vindictive insiders who couldn't stand the thought of being played by a couple of southern yokels.
Even today, many investors still prefer to invest in gold rather than silver. However, 2017 is a shiny new year by many standards. Is this the year to buy silver?

There are nearly 50 commodity markets traded all over the world at any given time. That's one for every state in the United States. So, how is an investor or trader supposed to know which of these markets to follow and which ones to dismiss?
Actions Speak Louder Than Words — If you want to know what someone really thinks about the stock market, look at their recent portfolio transactions. What can we learn from recent moves made by two of the world's most respected value investors?

According to Investopedia – the Moving Average Convergence Divergence (aka. MACD) is a trend-following momentum indicator that shows the relationship between two moving averages of prices. The MACD is calculated by subtracting the 26-day exponential moving average (EMA) from the 12-day EMA.
Total index investing today exceeds 4 Trillion dollars.Why has the share of index fund investing gone from basically zero in 1985, to more than 35% in 2016?

In this interview, Wayne Gorman, veteran Elliott wave analyst offers tips and strategies for trading options using Elliott Waves.

The Dow Jones Transportation Average has failed to print a new high above the previous high made in 2015. Given the Dow has made a new high, a Dow Theory non-confirmation remains in effect.